Staff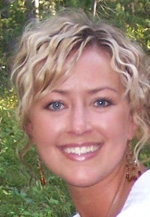 Echo Waldron-Noble, Owner & Artistic Director
Echo's dance education began at a young age with a variety of dance instructors in Southeast Idaho, including Dana Tueller Smith, Geraldine Bloom, Marva Lu Kesler, and Karen Brown. She continued her dance training at Ballet West Conservatory in Salt Lake City, Utah as well as Marius Zirra School of Ballet. Her life-long love for dance has given her opportunity to travel and perform extensively throughout the United States working with many influential artists and choreographers, notably Marla Hansen, Carl Rowe, and Joe Tremain. Her professional career has led her to perform and work with various dance companies, including Idaho Dance Theatre, Ballet West, Ballet Idaho, Drop Dance Collective, and Off Center Dance Project. As a member of the adjunct faculty of dance at Boise State University, Echo has also enjoyed teaching students at the collegiate level in the Theatre Arts Department. Her work with the "New Visions" program inspired her love and passion for dance education for the physically and mentally challenged. She has lent her own creative talents by choreographing for many local dance studios, the Boise State Gymnastics team, and various other children's organizations. Echo's directorship of the educational outreach program at Ballet Idaho's "Learning Through Dance" makes her especially qualified to teach and inspire a love of dance as an art form to children of all ages and abilities. Now, as a wife and mother of 4, Echo is passionate about children and family.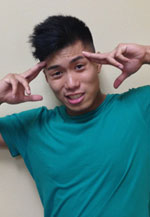 Vu Tran, Break Dancing & Hip Hop
Vu started his dance career at age 15 when he was inspired by watching other dancers perform at a Lunar New Year's show. Through break dance and hip hop he has been able to express his emotion in a whole new way to others. His love for dance led him start a group called KikZity Dance Crew. His crew volunteered many performances that brought much joy and fun to the Boise community. He practiced with KikZity for 3 years before attending college at Boise State University where he is studying Computer Science. He is a current member of the Boise State Dance Association and practices many styles of dance. He looks forward to continuing to inspire others through his dancing and teaching.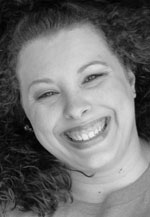 Nicole York, Preparatory, Jazz & Tap
Nicole's passion for dance began in grade school when she enrolled in classes at Method of Movements. She fostered that passion through high school and had the privilege of student teaching at Ivey League School of Dance in Okinawa, Japan to start her career in dance. Her love of dance took her to Sherrill, New York, where she taught at Dance from the Heart, choreographed for Town of New Hartford's Children's Summer Theater "Pan the Man" and "How the Chicken Hawk Won the West." In 2004, she moved to Boise to further her choreography opportunities with the Boise State Student Showcase. The following year she started teaching at Backstage Dance Center and Dance Arts Academy where she continue work until 2010. She also served as a member of the Boise Dance Teachers Association for three years. Her love for dance eventually lead to school at Boise State University, where she studied to take her passion to the next level and earned a Bachelors Degree in Theater Arts with an emphasis in dance and specifically trained in ballet, lyrical, jazz, tap, and kids movement. After becoming a mom of two beautiful kids, Nicole found her other passion in life is family. She's excited to be a part of ECHO School of dance and share her knowledge and love for dance with all of her students.
Tracey Auer
Bio Pending
Molana Busch
Bio Pending
Theresa Bybee
Bio Pending
Savanna Delavan
Bio Pending
Megan Hearn
Bio Pending
Cortney Kirkes
Bio Pending
Crena Messinger
Bio Pending
Summer Nelson
Bio Pending